Covid-19 Grower Resources & Worker Safety
Please see links below for more detailed information relating to COVID-19:
1. Pre-Arrival /Arrival - HERE
Employment Development Services Canada (EDSC) webinar presentation – including guidance on;
o Pre arrival
o Post arrival
o Inspections
Frequently asked questions:
https://www.canada.ca/en/employment-social-development/services/foreign-workers/employer-compliance/covid-faq.html
Notice to Public Health Agency of Canada (PHAC) - Quarantine Address Change:
If you need to notify PHAC of a change in the quarantine address for your workers please contact them at Email - phac.quarantine.covid19.quarantaine.aspc@canada.ca
You will need to Provide name of worker, date of birth, date of arrival, previous contact info(quarantine address, phone number) new quarantine address and phone number and explanation about the change. E.g. no contact with worker prior to arrival and worker provided incorrect quarantine info.
If you need further assistance call 1-833-784-4397
All workers arriving by air or land must use ArriveCAN and submit certain information including quarantine information prior to boarding flight. After arriving they must submit daily health screening reports. Daily health reports can also be phone in to 1-833-641-0343 (this option also works well if they are in a hotel for the 14 day quarantine). Details are HERE.
Grocery Delivery Services List - HERE
Hotels offering Accomodation for Isolation - HERE
2. Switch Health Guidance
Information on Switch Health such as Account Managers, Account Set Up & Day 8 Test Scheduling, Mobile Testing, Courier Services, Drop Box Locations and Labelling Instructions can be found HERE.
ADDITIONAL RESOURCES
3. COVID Safety Resources for Temporary Foreign Workers
The OFVGA continues to add new resources to its web page. Most resource documents are now available in English, Spanish and Thai and cover a broad range of topics.
Many resources/posters now have video companions with narration and are available on OFVGA's YouTube channel. On the channel, playlists have been created by language:
4. Vaccinations
Vaccination clinics will be set up at Toronto Pearson Airport to offer vaccines to arriving Temporary Foreign Workers starting on Saturday, April 10, 2021. This clinic is in accordance with Phase Two of Ontario's vaccine implementation plan.
Click HERE to watch a live recording of the presentation on COVID-19 Vaccinations at the Airport for Temporary Foreign Workers and HERE to view or download the slide deck.
The following resources are available for growers to share with their incoming workers.
Government of Canada - What you need to know about the COVID Vaccine for Canada (web site) or click HERE for the English .pdf version or HERE for the Spanish verion.
OFVGA Resources - HERE
If you have questions about this initiative, please contact OMAFRA directly at omafra.labour@ontario.ca.
5. OMAFRA Toolkit - HERE ('Working with farm operators to stop the spread of COVID-19 on farms')
This resource outlines your responsibilities as an employer including;
• Occupational Health and Safety Act
• Active Screening
• Cleaning
• Cohorting
• Temporary Help Agencies
6. Public Health Unit Locator - HERE
Each Public Health Unit will have specific guidance related to keeping your workers safe including requirements for requests for inspections, notification once workers arrive, and required documentation.
7. Steps to take if you have a confirmed positive case of COVID:
Ensure your public health unit is advised - find yours HERE (For Niagara the direct line is 905-688-8248 ext. 7330.)
Advise Service Canada by email - HERE
Notify WSIB (contact below) within 3 days through a PDF Form 7 found HERE (even if unclear if it happened at work or not or if the positive happens duringthe 14-day quarantine). Once the form is complete, submit it HERE.
Kendra, Stakeholder Relations Manager, is available to help you through the process including if you have positives during the quarantine period
Mobile: 437-231-5934
e-mail: Kendra_Holliday-Bryant@wsib.on.ca
Notify Ministry of Labour within 4 days HERE or by phone 1-877-202-0008. Generally, the notice should include:
o the name, address and type of business of the employer
o the period when the worker was affected
o the name and address of the worker affected
o name and address of the physician or other medical practitioner, if any, who was or is attending to the person for the illness
o the steps taken to prevent further illness
Growers are also encouraged to notify F.A.R.M.S. Toll Free 1-866-271-0862 or 905-568-4500
NOTE: If you have workers who have been advised by public health as close contact with a positive COVID-19 case and are required to self-isolate longer than the initial 14-days (or at any time during their employment), they may be eligible for income support through the Canada Recovery Sickness Benefit - HERE.
8. Funding Programs:
Provincial:
The Enhanced Agri-Food Workplace Protection Funding Program is now open for applications.
2 categories:
Prevention: 60% up to $15,000
Outbreak Management: 100% for eligible expenses
More details HERE
Federal:
Agriculture Specific (i.e. 14-day Isolation Support, Business Risk Management) - HERE
General Business Support (i.e. CEBA, CEWS) - HERE
9. Posters and Templates:
10. Webinars
Using Temporary Help Agencies and Employment Standards Webinar on June 22, 2021. View recording HERE and PDF of presentation HERE.
11. Additional links:
Resources Updated August 2021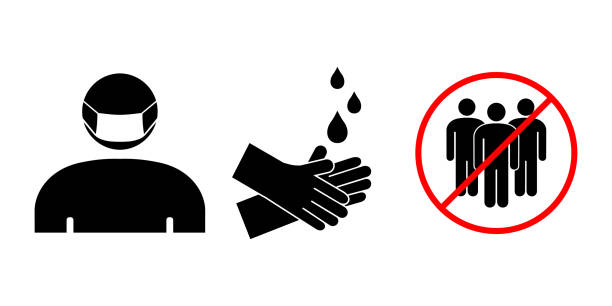 Welcome growers!
Welcome to the grower section of the Ontario Tender Fruit website. Here you'll find marketing information, pricing, contact information, newsletters and annual reports. You can also connect with your fellow growers through our online forum tool.
To get started, please sign-in above using your grower number. If your grower number does not work, please contact us at info@ontariotenderfruit.ca or (905-688-0990 ext 235) to request access.